BLOG
10 Easy Tips To Style Your Room
We share 10 easy tips to make your room look good without breaking the bank.
1) Choose Subtle Colors
Instead of bold colors, choose soothing and neutral colors. Think perfect summer clear blue skies (dusty blue), clear ocean water (mossy green), a hazy sky (dusty grey) or muted snow (crisp white). As a general rule of thumb, choosing a tinted or toned down version of your favorite colour instead of bright and vivid colour helps set the mood of serenity and comfort. The colour white is a safe option if you really can not decide but choose an off-white rather than a stark white to give a toned down mood to your room.
2) Bring in the natural lights
Where possible use natural light. Natural light plays on shades and reflections which can instantly brighten up a room. Place a mirror on the wall beside the windows in the room to immediately bring in more natural light brightening up the room as the mirror will reflect the light around. A bonus to this is that it can make the room feel bigger as well as bringing more views around the room. Also an additional mirror in the room is handy for a last-minute glance before running out the door.
3) Create a feature wall / accent wall
Fitting in too many styles in a room can seem busy and overwhelming. Keep your room simple and create a feature wall for the main focus when you enter the room. To compliment the feature wall, keep other walls simple as not to draw the attention away. Play with wood or brick textured wallpaper with feature lighting and framed prints to keep the wall interesting. Personalised prints such as Moon wall art create a story and talking point with guests.
4) Pick the Right Size Furniture
Do not try to put oversized furniture in the room as this will make the room feel cramped and uncomfortable. Always measure the space before shopping for furniture and ask furniture stores to mock up a 3D image for you to review. Choose appropriate sizes for the room; a king size bed may sound good, but only when the room is big enough to fit proportionally.
5) Keep the Bedroom Simple
The bedroom should be kept simple and calm to bring a relaxing ambience. Bright colours will stimulate and do the opposite of making you fall asleep. Keep things to a minimal and remove unnecessary pieces of furniture. Personalise your room to make it your space of retreat and comfort. Feature walls are great for glancing over and reflecting on your memories if you have framed photos or shelves with trinkets.
Find out more about your Moon Phase
Every Moon Phase has a different meaning. Unmask the mystery of the Moon with us.
Enter your email below to receive more infomation about your Moon Phase.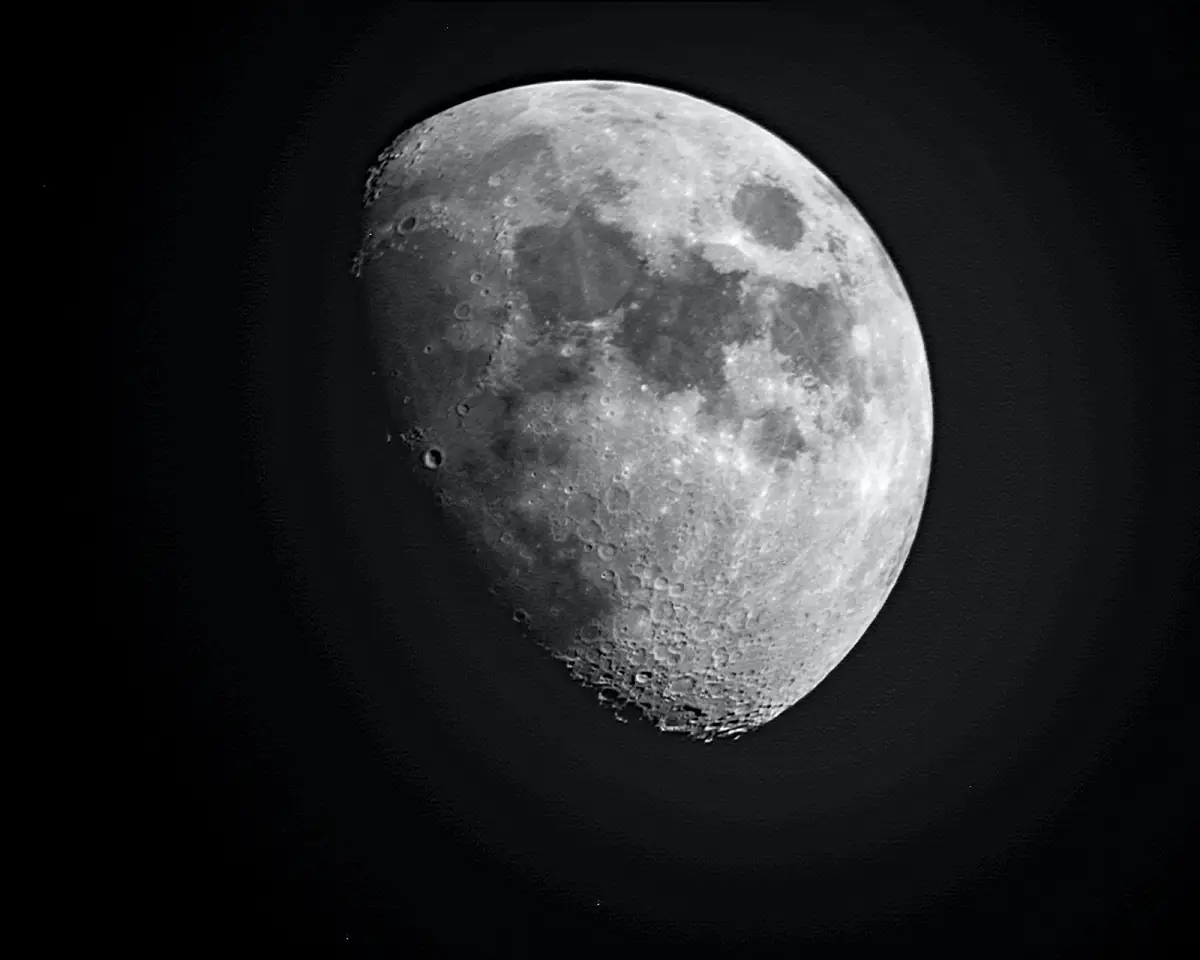 FIND OUT MORE ABOUT YOUR MOON PHASE
There are more secrets behind your moon phase. Enter your email below to find out more.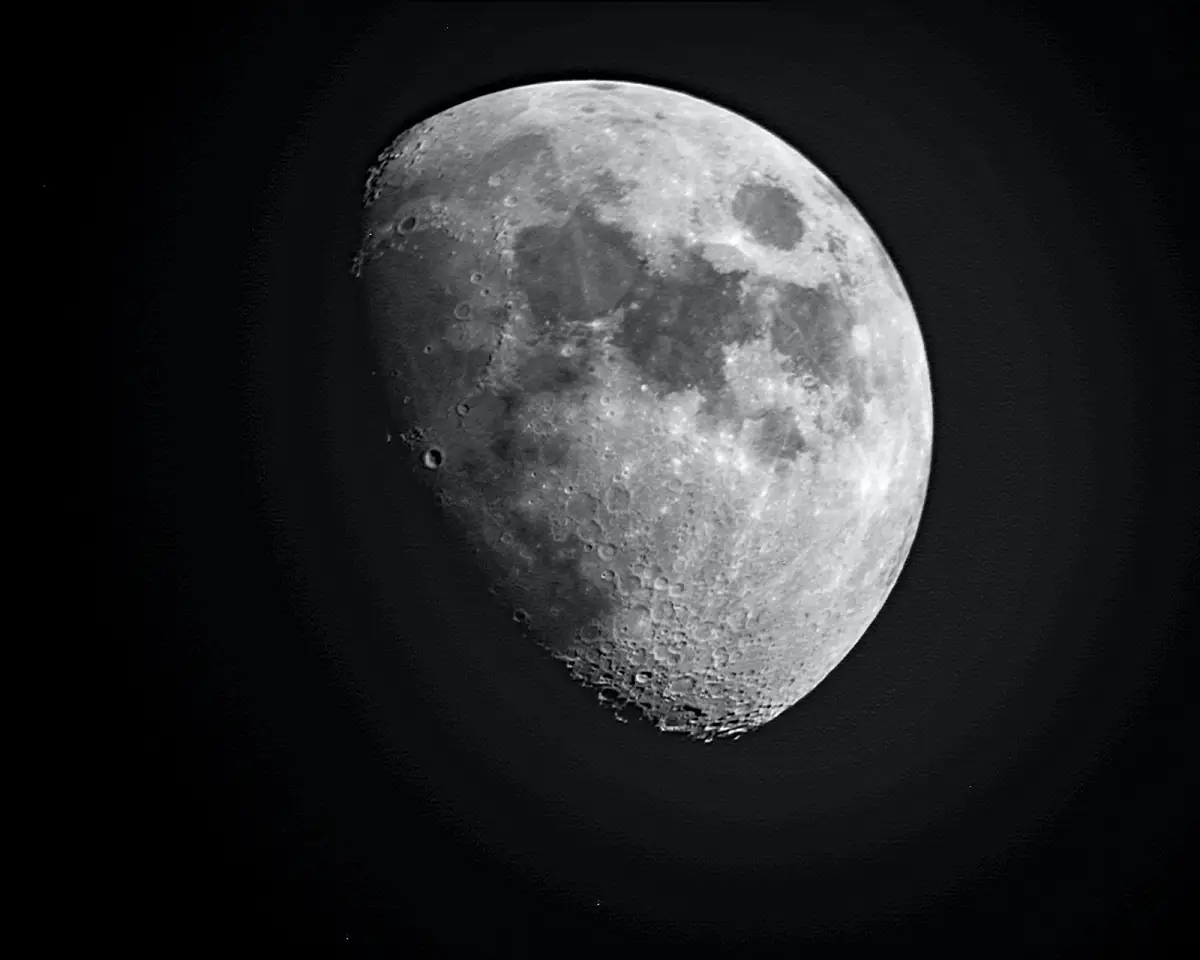 6) Indulge in Good Quality Bedding
Instead of buying an expensive piece of furniture, invest in a good quality bed sheets, pillow cover and duvet cover. It is estimated that on average we spend 33 years of our lives in bed with 26 of those asleep so it is definitely worth investing in good quality bedding to aid resting time. Choose bedding with 100% cotton, linen or silk and high thread counts of 350 or more. Research and test out pillows to find the optimum one for you and your neck. The difference between a good night's sleep and a restless one is the right pillow. Another tip is layering the bed with multiple pillows and quilts. This not only makes the bed look presentable but also they come in handy when the weather is colder.
7) Tonal carpet
Whether you prefer carpet or rugs on wooden flooring, deciding on the right tone and texture is so important to creating a welcoming environment through the house. Higher pile heights create warm luxurious underfoot comfort. Choose a lighter tonal colour to compliment the space. For area rugs, quality and texture can really lift the space and furniture.
8) Include Several Lighting Options
Lighting makes a huge impact in the room, it can create different visual layers of the room. Choose ambient lighting (low-key lighting) to light up the whole room. Add a reading lamp with a dimmer and moveable arm beside the bed so you can focus on reading. Additionally add a spotlight to focus the art or personal print, like a personalized moon print, on your feature wall.
9) Incorporate Hidden storage
Furniture and accessories should be kept to be minimal, store things out of sight as best you can. This is the key for the room in making a space look cleaner and uncluttered. Incorporate hidden storage, for example spaces under the bed, spaces at the bottom of the wardoble, and store accessories inside a box. Choose a bedside table with drawers and a storage bed to include as much space as possible.
10) Add colour through accessories
A room painted in white will create an illusion of large space. It is the perfect blank canvas to accessorise your home. Instead of creating a feature wall, introduce dark accents through small accessories of different texture, furniture or a darker theme of prints to create interesting focal points amongst the room. Simplicity is the key, do not overdo it, otherwise the room will look overwhelmed.
Capture That Very Moment
Craft your very own beautiful custom Moon Phase Print to encapsulate the magical moments in your life that you and your loved ones can treasure forever.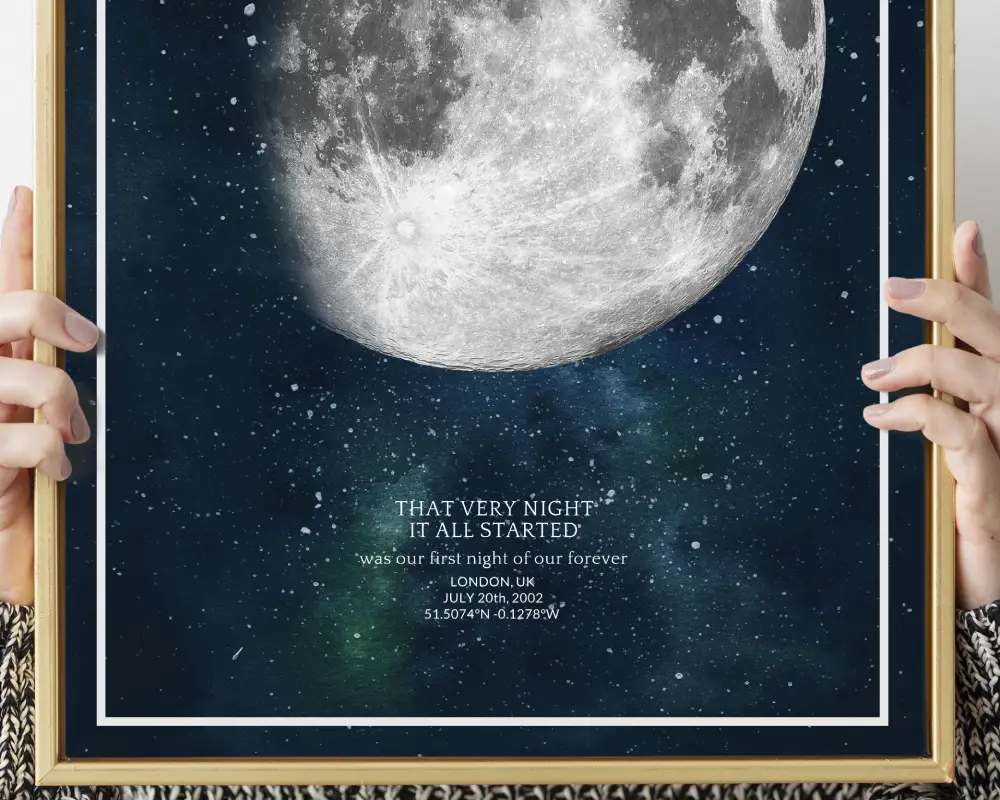 ---