BLOG
5 Best Last Minute Birthday Gifts For Wife/ Husband
There are two types of people in this world. On the one hand, there are the super-organised, businesslike types who plan everything well in advance and seem to have complete control over their lives. But at the other end of the spectrum, you have the procrastinators: those who leave everything to the last minute and whose organisation skills leave a lot to be desired.
When it comes to buying gifts, it is much better to be in the former category. We've all been in the situation where you realise too late that you need to buy a birthday present for a loved one and have to rack your brains to think of something thoughtful and romantic before they realize you've forgotten. And there's a lot more pressure when the recipient in question is your spouse!
It doesn't matter whether you're newlyweds or you've been married for years. A birthday gift for your spouse needs to say "I love you unconditionally and know you better than anyone else." It certainly shouldn't say that you grabbed the first thing you saw on the shelf in the supermarket. Generic boxes of chocolates or cheap flowers from a petrol station forecourt just won't cut it.
If you are short on time and need to find the perfect present for your spouse, don't panic. We have you covered. Although every single person on the planet has different styles and preferences, there are some easy ways to find the ideal gift for anyone. Read on for more information on how to find the perfect gift for your loved one, as well as five great ideas for last-minute presents.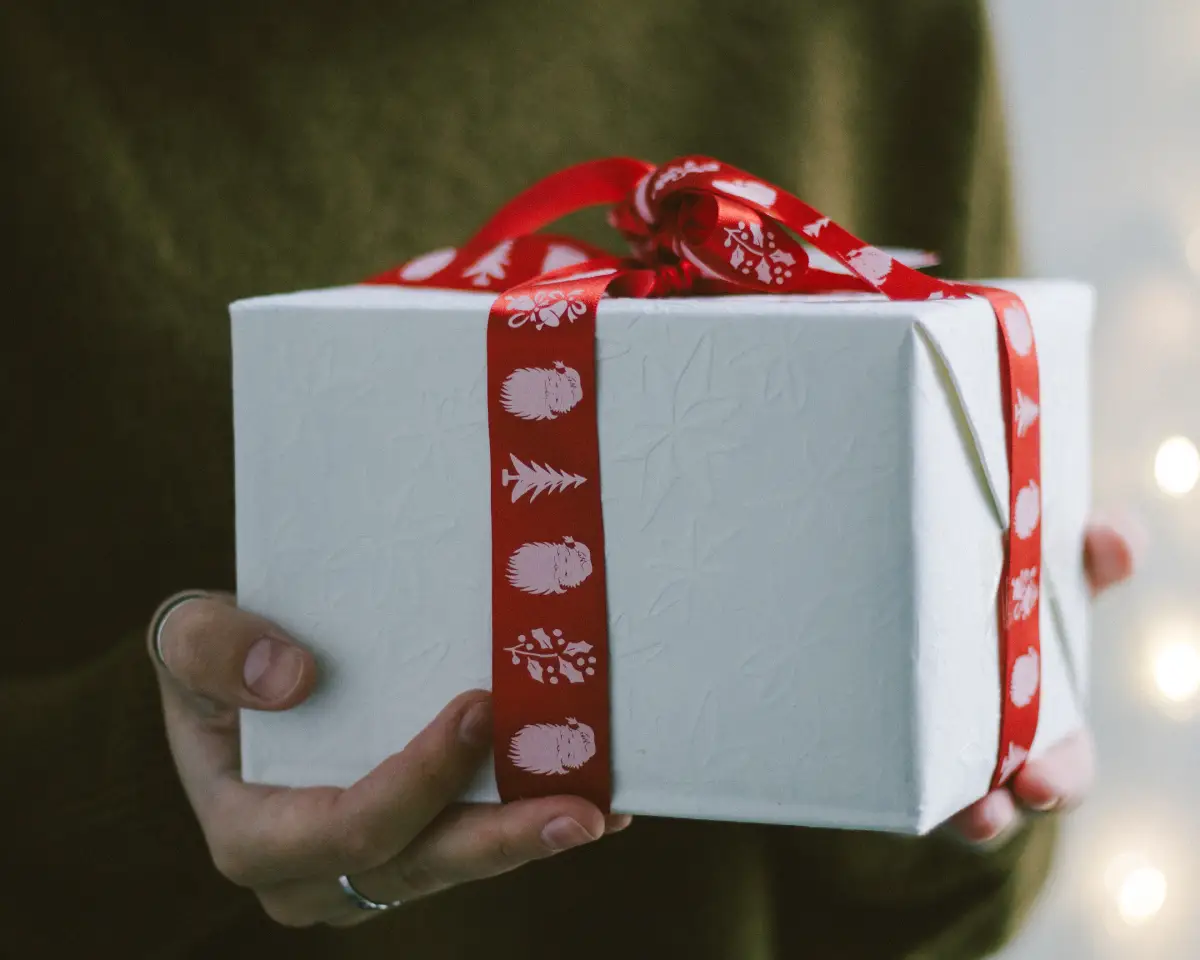 A Prefect Last Minutes Gift For Her/ him
Although you could buy your spouse something generic and expensive, you want to show that you have put some careful consideration into your purchase. Spending an inordinate amount of money is no substitute for a little thoughtfulness. Therefore, the perfect present will depend on your spouse. It's no use asking your friends or neighbours what they would like to receive, as it will likely be something completely different. The best thing to do if you're stuck for inspiration is to make a list of everything your spouse holds dear. What are her interests and style preferences? What is she passionate about? What are her goals and ambitions? The simple act of making this list will no doubt spark plenty of ideas in your mind that will help you find the gift of her dreams.
If you are really short on ideas, here are five excellent options that will always go down a treat.
1. A gift subscription box
The best thing about a gift subscription box is that it's not just one present. Your spouse will get to experience the pleasure of unwrapping a new gift when it arrives in the mail every single month. All you need to do is find a box your spouse will love and order a subscription for a set number of months and watch the smile appear on her face as she opens each one. There is a huge variety of different subscription boxes, filled with anything you can imagine. For the foodies out there, you can get boxes dedicated to chocolate, cheese, sweets, or hot sauces. And if she prefers a tipple, why not quench her thirst with a gin, wine, or craft ale subscription? Perhaps your spouse is an avid reader and would enjoy a selection of books sent by post each month. There are plenty of genre-specific boxes you can buy, including feminist literature, science-fiction, or literary classics. Depending on what your spouse is passionate about, you could also choose options focused on gadgets, baking, plants, or movies. The opportunities are endless.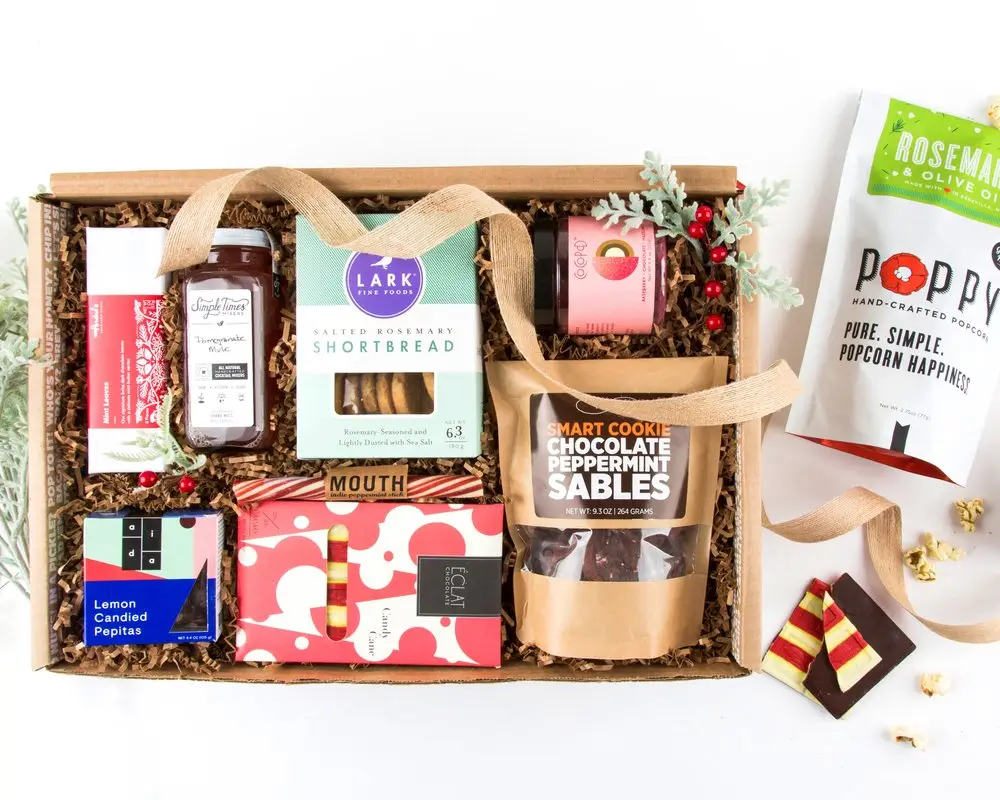 Find out more about your Moon Phase
Every Moon Phase has a different meaning. Unmask the mystery of the Moon with us.
Enter your email below to receive more infomation about your Moon Phase.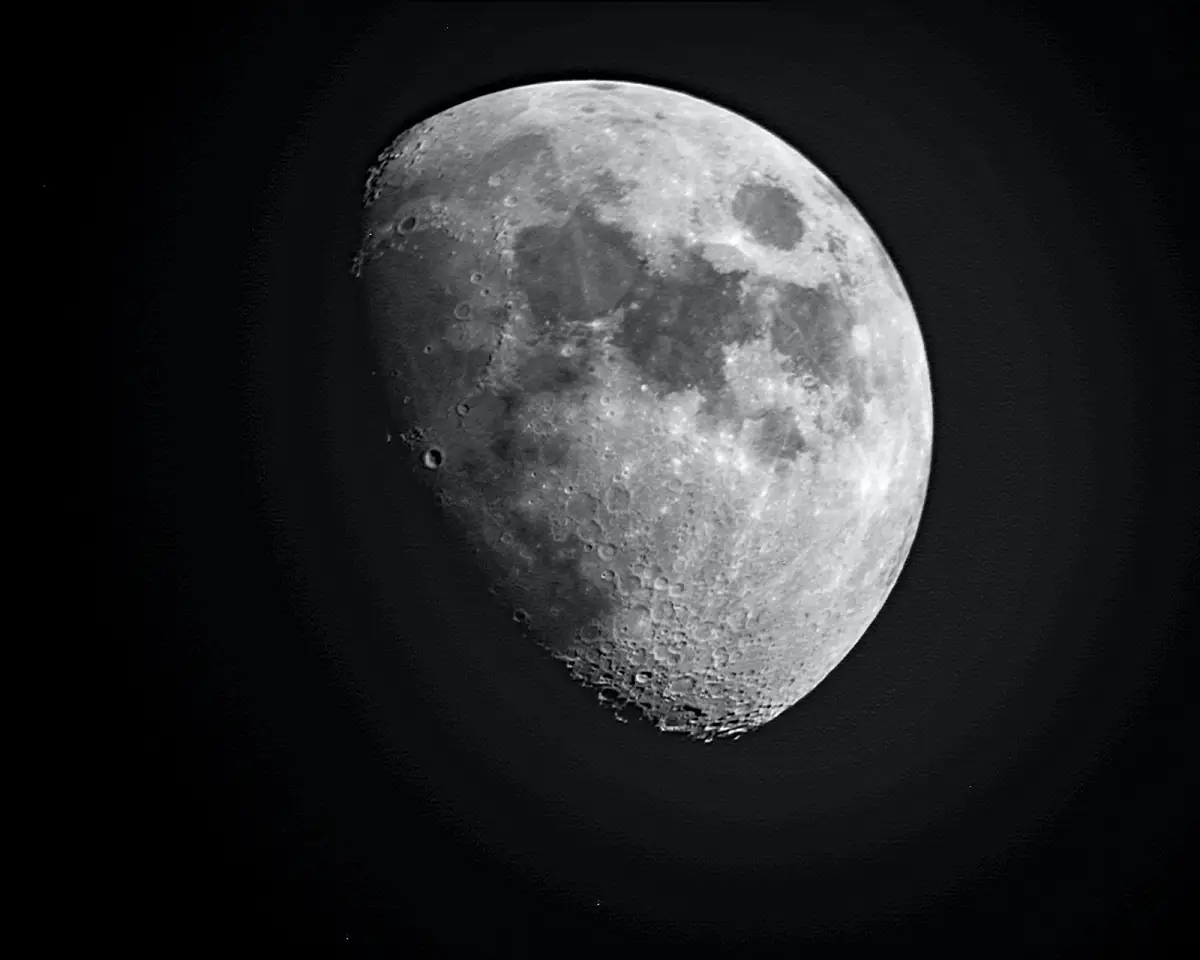 FIND OUT MORE ABOUT YOUR MOON PHASE
There are more secrets behind your moon phase. Enter your email below to find out more.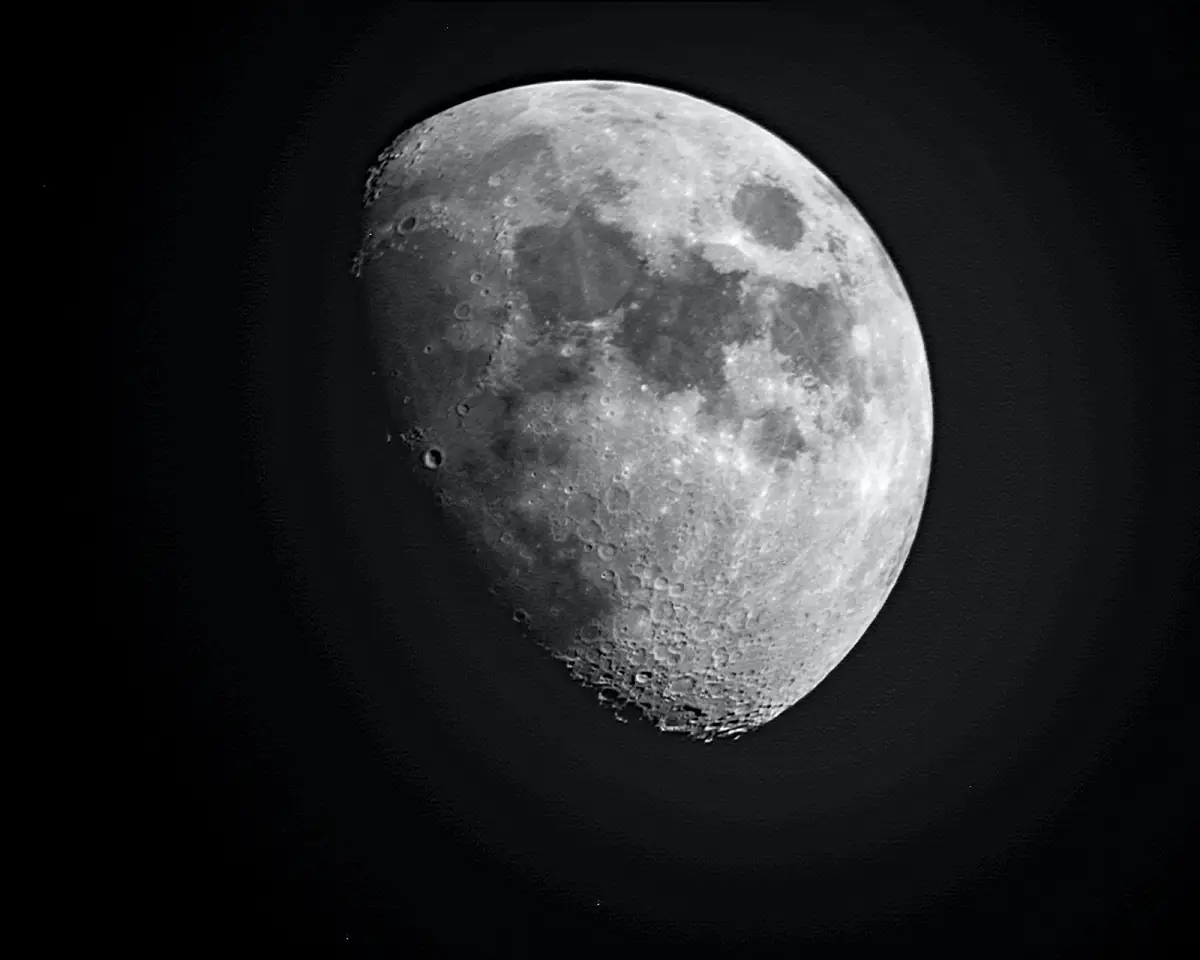 2. A memento of your relationship
A personal gift will always go down well, and what is more personal than a customised celebration of your relationship? If you have a huge library of photos of the two of you, get them printed and turn them into a memento of your marriage. You could create a picture collage, photo album, or even a framed moon phase print of the moment you met. A scrapbook is another excellent idea. As well as photos, you could fill it with ticket stubs and other souvenirs from your various dates over the years.
3. An experience
Material things wear out over time or get lost and broken. Even the most well-made, expensive gifts will end up in the bin or a dusty cardboard box in the attic. But great memories can last a lifetime, so instead of browsing the cabinets at the jewellers or shopping for pricey kitchen gadgets, why not book an experience for the two of you to enjoy? A weekend away is an excellent way to relight the spark in your relationship and spend some quality time together. This is particularly important if you have young children or busy careers.
4. Something goal-oriented
Do you know your spouse's dreams and aspirations? Perhaps she aspires to run her own business or make a career change. Whatever they are, show her that you support her dreams by buying her something that will set her on the right path. It could be a personalized business planner or a gift voucher for an online course that will give her the certifications and experience she needs.
5. Something homemade
If you've left it too late to order something amazing, there's still time to show your spouse that you care. One of the most thoughtful things you can do is to make something with your own hands that she will love. If you are adept at a creative hobby like drawing or wood carving, you could spend a few hours crafting something unique and personal to display in your home. If you're musically talented, you could even write and perform a love song. Everyone loves food, so as a last resort, you can nip to the shops and buy all the ingredients you need to cook up a delicious three-course home-cooked meal.
Capture That Very Moment
Craft your very own beautiful custom Moon Phase Print to encapsulate the magical moments in your life that you and your loved ones can treasure forever.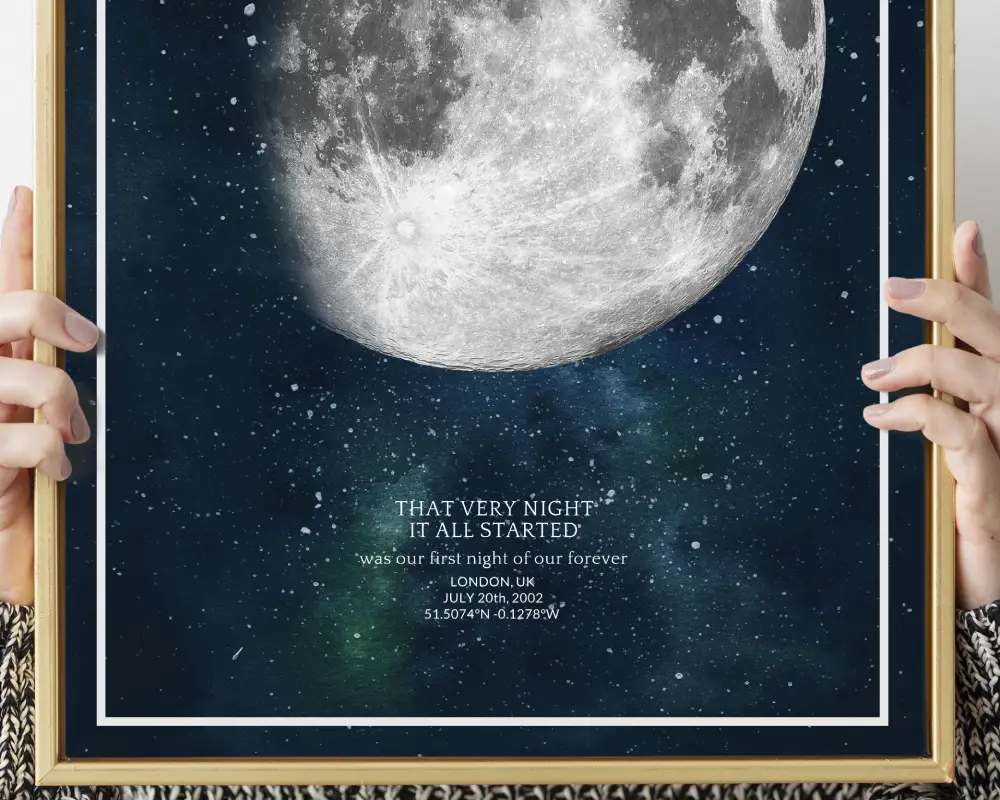 ---