BLOG
Best Relationship Gift for Every Stage / Relationship Milestones
In every relationship, there are milestones to be celebrated. There are always moments to look back on and want to celebrate. For a celebration, you might want to have a nice dinner, relive the moment, or give each other a thoughtful gift.
Our customers say the best relationship gift to mark your special relationship milestone is a custom moon print. These can be designed to reflect your milestone, from your first kiss to purchasing your first home. You can decorate your home with your moon print and always look back at it to reminisce on those special moments. Here are relationship milestones you might want to celebrate.
The Moment You Said "Yes"
The First Intimate Moment
Meeting Friends and Family
Your First Trip
Buying A Home
Having A Baby
Overcoming An Issue
Getting A Promotion
The Moment You Said "Yes"
The moment you turned from dating to being exclusive is always a huge moment. It will forever be a special time for you both to remember and therefore celebrate. The "yes" moment is when you recognize you are compatible with the other person, and you want to spend your life with them. It deserves a lot of recognition and will forever be a special milestone to remember.
The First Intimate Moment
Your first intimate moment might be before you say yes or before you say I love you, and it will be an occasion you will never forget. Whether it is the first kiss or the first time you make love, it is the moment you and your partner build a special bond. Often, we associate it with being excited, nervous, and exhilarated; hence it is unforgettable. A custom moon print dedicated to this time will be hugely personal and a lovely sentiment to put in your bedroom or a place you go to relax.
Meeting Friends and Family
Some people may not consider meeting friends and family a milestone, but it is if you know your partner is the one. When your close ones meet your partner, it almost signifies sealing the deal. You might feel nervous or excited to meet your partner's loved ones, which is a moment you will never forget. A moon print can represent the time or place the meeting occurred, or even how you felt during the milestone moment.
Your First Trip
Your first trip together is a massive moment and probably one of the most popular milestones couples love to celebrate. Spending time away from your usual home and comforts is a time for you to both realize how well you travel and spend time alone together. A custom moon print of the place or memorable moment is a lovely way to look back on the milestone.
Buying A Home
Moving out and buying a home together is probably one of the biggest milestones you will reach during your relationship. This moment requires you to work in unison in preparation to spend every day together. Buying and creating a home together deserves a celebration. What better way to celebrate it than with a beautiful piece of art to put into your new home.
Find out more about your Moon Phase
Every Moon Phase has a different meaning. Unmask the mystery of the Moon with us.
Enter your email below to receive more infomation about your Moon Phase.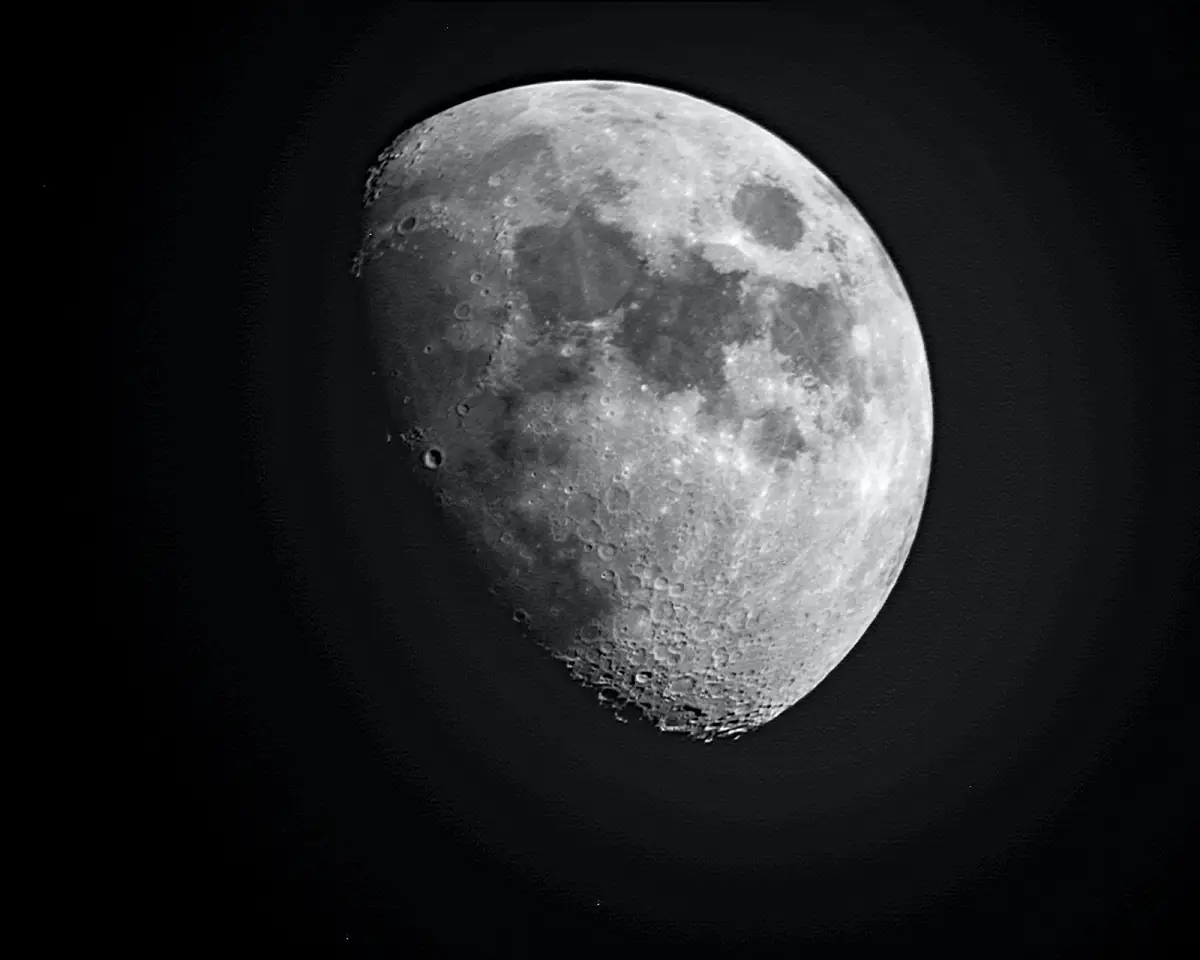 FIND OUT MORE ABOUT YOUR MOON PHASE
There are more secrets behind your moon phase. Enter your email below to find out more.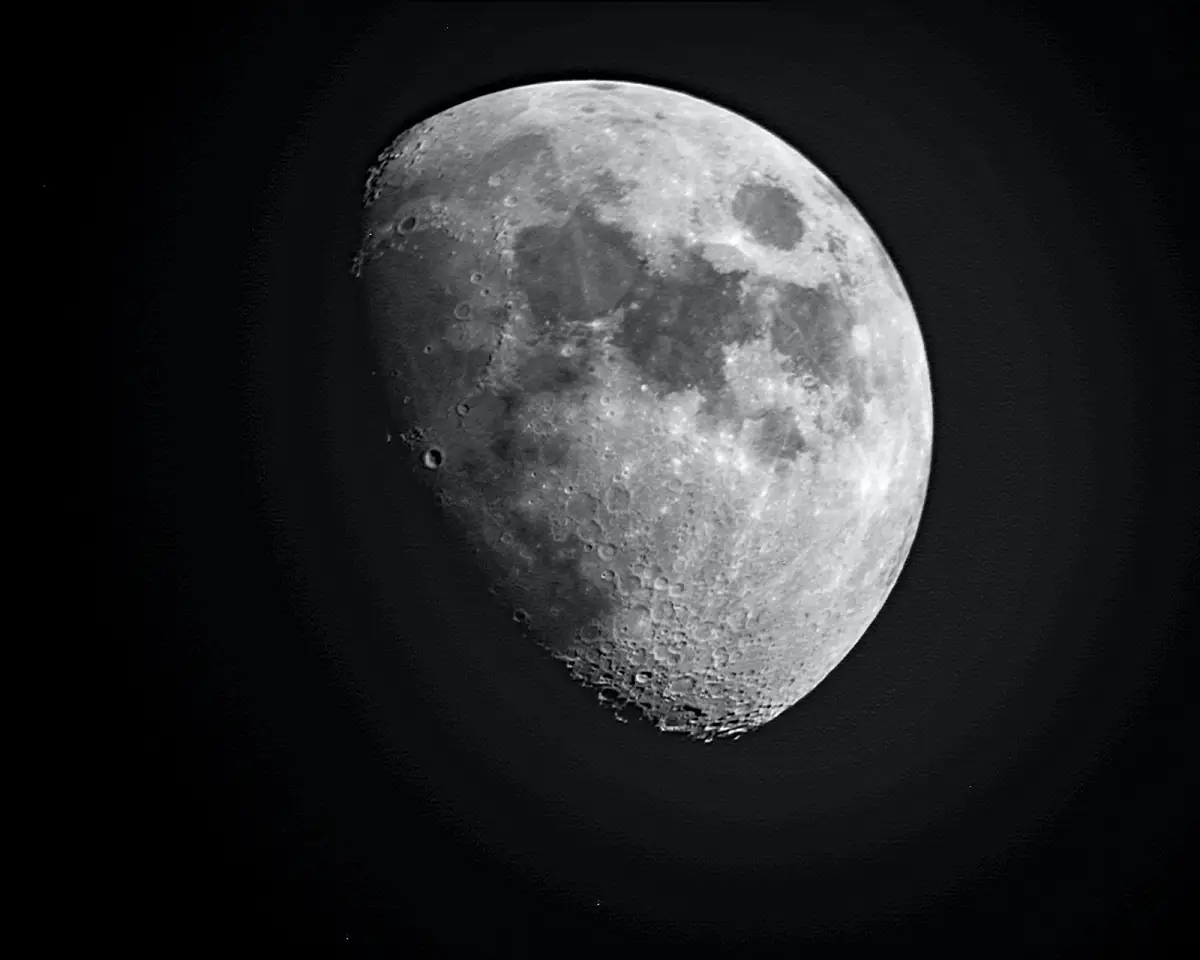 Having A Baby
Having a baby is one of the biggest life-changing moments you and your partner will go through. From the pregnancy to the birth of your child, every moment will be memorable, testing, and loving. A lovely custom print with the time, date, or name of your baby is a perfect addition to the baby room.
Overcoming An Issue
Fights and miscommunication are bound to happen in any relationship. These are moments you grow and connect with your partner on a deep emotional level. Although it might not feel like a moment you want to remember at the time, you will witness growth afterward which is a great feeling. When you have kissed and made up, your first fight will feel like a healthy and wholesome milestone you won't want to forget.
Getting A Promotion
At some point in your personal life, you or your partner may get a promotion at work. This is an exciting moment to celebrate together. After popping some champagne and saying your congratulations, you can create a custom moon print for your partner's success that they can place on their desk or somewhere in the house. It is a time for you to be happy for your partner and show them recognition for how hard they have worked.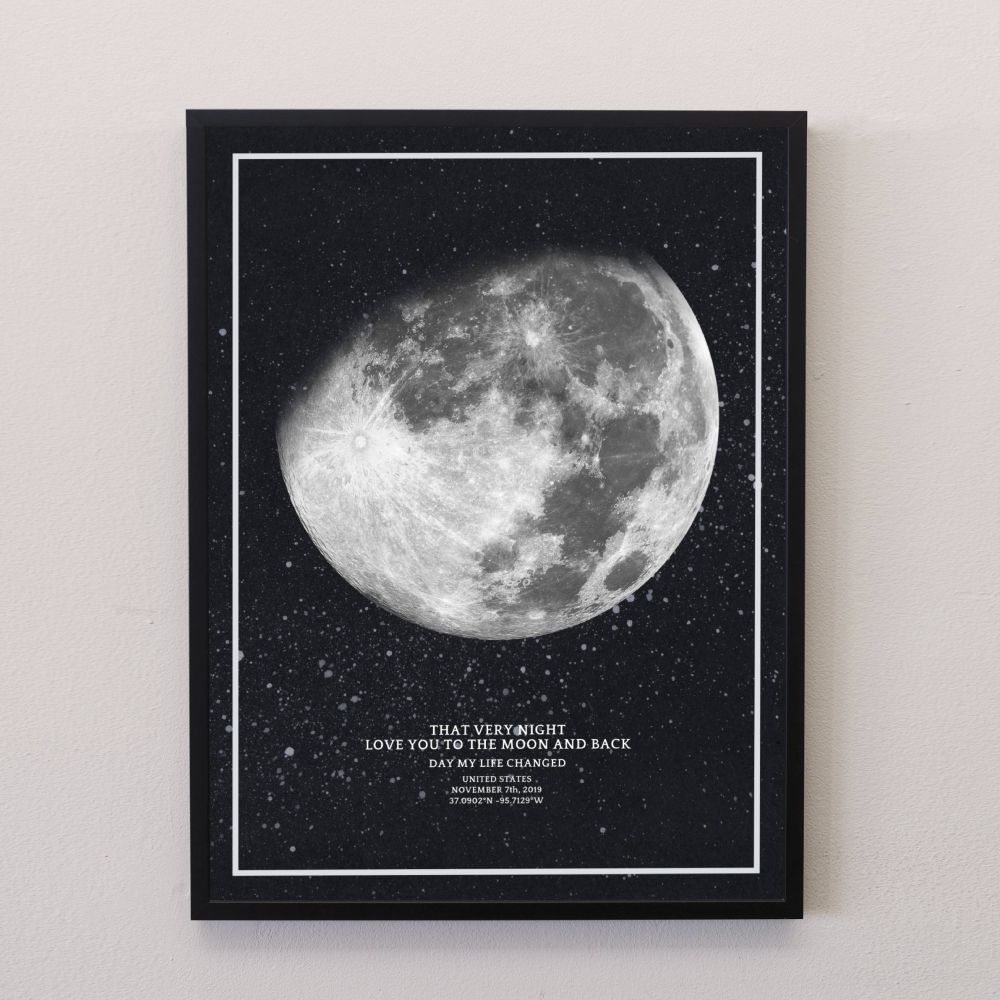 Capture That Very Moment
Craft your very own beautiful custom Moon Phase Print to encapsulate the magical moments in your life that you and your loved ones can treasure forever.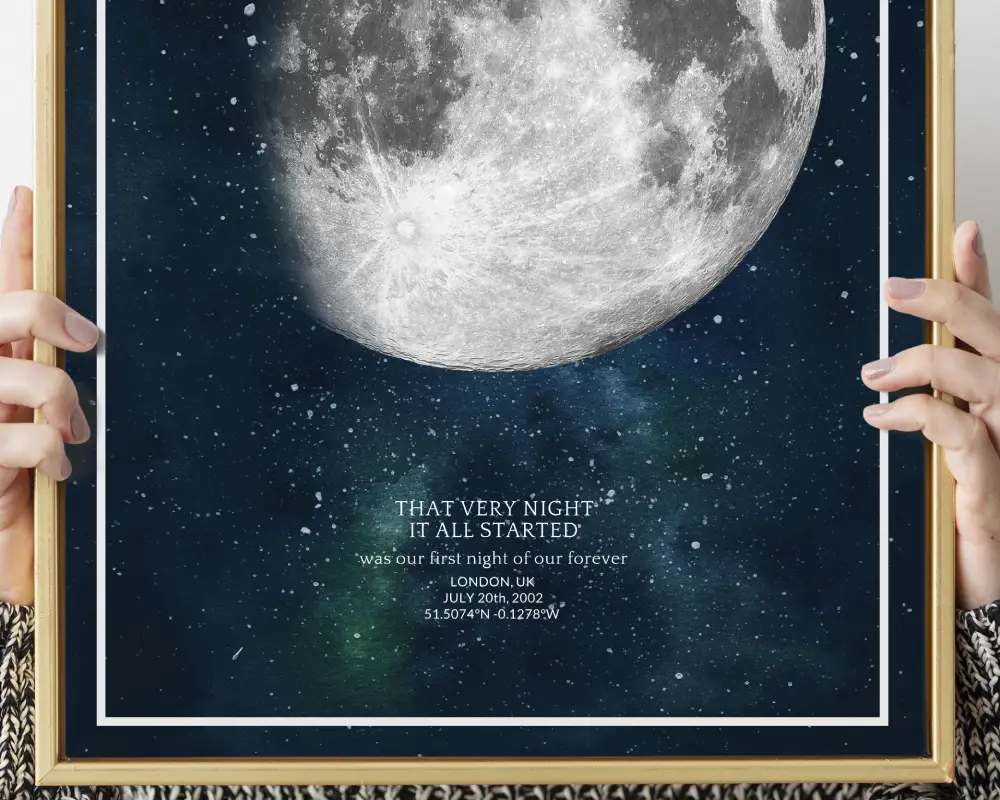 ---