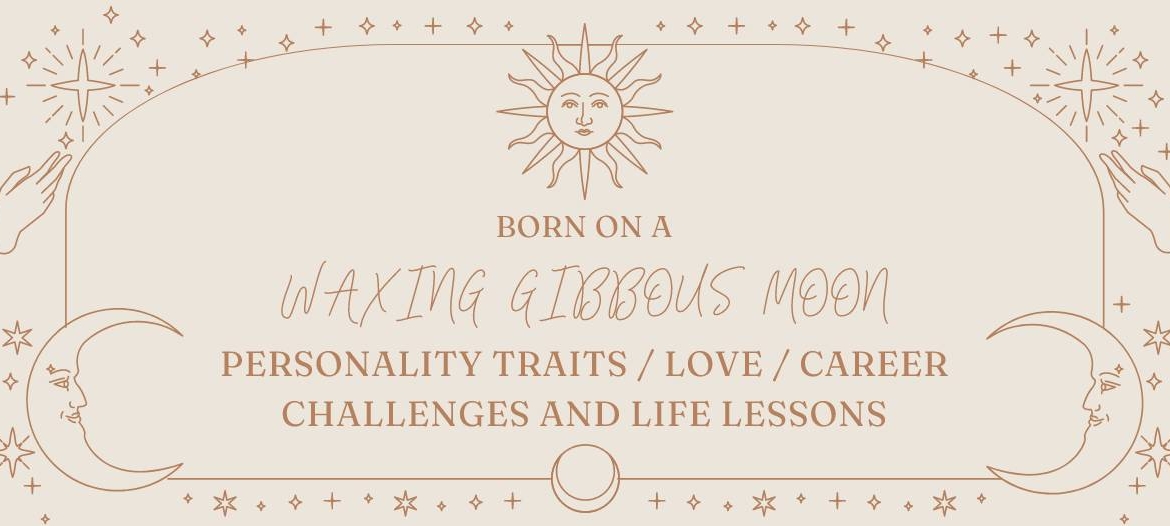 BLOG
Born on a Waxing Gibbous Moon: Personality Traits
BORN ON A WAXING GIBBOUS MOON
The Moon is shrouded in mystery, and it has a visible part and a part that always remains hidden. The Moon is similar to us humans, who have a part that we show to the world and one that always remains hidden. We have a bright, positive side, and on the other side, we have the shadow: what we hide because it is painful, traumatic, what needs to be healed and what until healing leads us from the shadow.
The Moon governs our emotions, feelings and energy, our behaviour and motivations in life, but it also helps us discover our deepest and most hidden desires, our inner self. The phase of the Moon in which we were born helps us discover new things about our personality, our destiny in life and in society, and our future.
WHAT ARE THE MOON'S PHASES?
We have a slightly different view of the Moon each night. The eight Moon phases or shapes are New Moon, Waxing Crescent, First Quarter, Waxing Gibbous, Full Moon, Waning Gibbous, Third Quarter, Waning Crescent.
Did you know that the phase of the Moon when you were born can have an overwhelming impact on your personality and imprint certain character traits?
This article will try to unravel the mystery of those born on a Waxing Gibbous Moon. What are their personality traits, how do they love, work, and life lessons? Let's see!
WHAT IS A WAXING GIBBOUS MOON?
Without getting too technical, the waxing gibbous phase is between a Half-Moon and Full Moon — the lit-up part of the Moon grows from 50.1% to 99.9%.
BORN ON A WAXING GIBBOUS MOON: PERSONALITY TRAITS
Because one of their great gifts is to communicate, they want to share and pass on their knowledge and information. They want others to benefit from what they have learned through their experiences and often take on the role of teacher. They are also often the "psychologist or therapist" of the friendship group.
At the same time, those born on a Waxing Gibbous Moon can be what they want to be, and, as long as they believe in their goals and dreams, they will certainly achieve them.
They guide their lives by solid principles and values that ensure popularity, success and easily create influential relationships. However, they tend to be slightly radical and do not accept compromise in any form. They hold their views to the hilt and sometimes cannot reconcile their own views with the needs and opinions of others.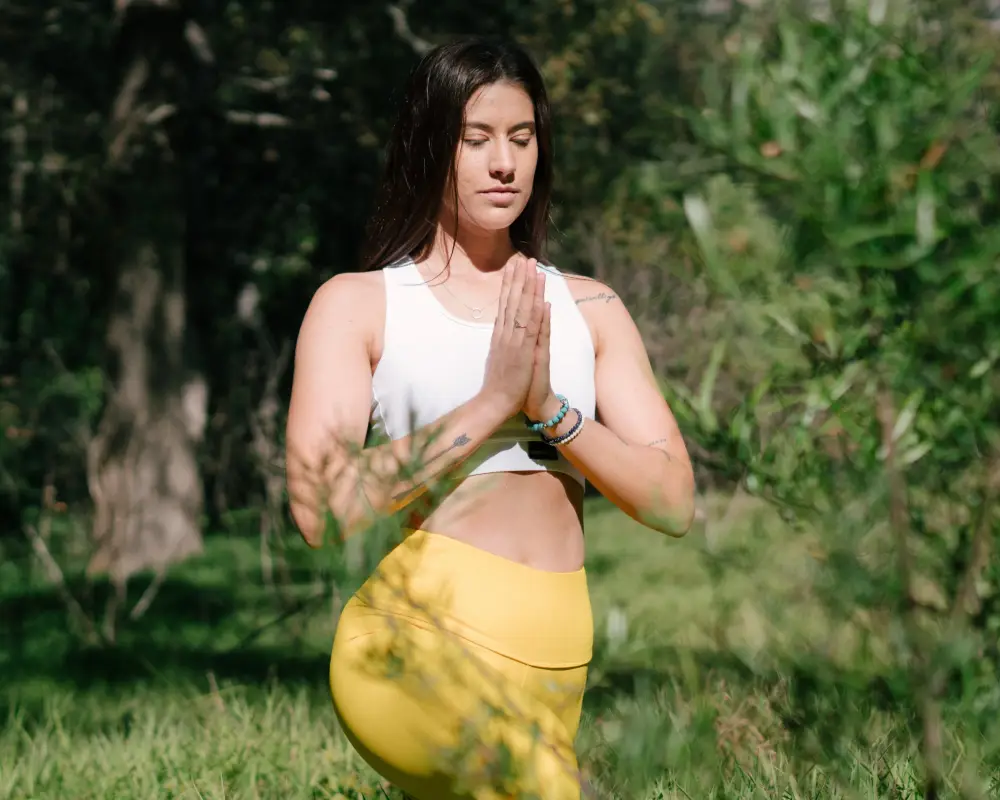 Find out more about your Moon Phase
Every Moon Phase has a different meaning. Unmask the mystery of the Moon with us.
Enter your email below to receive more infomation about your Moon Phase.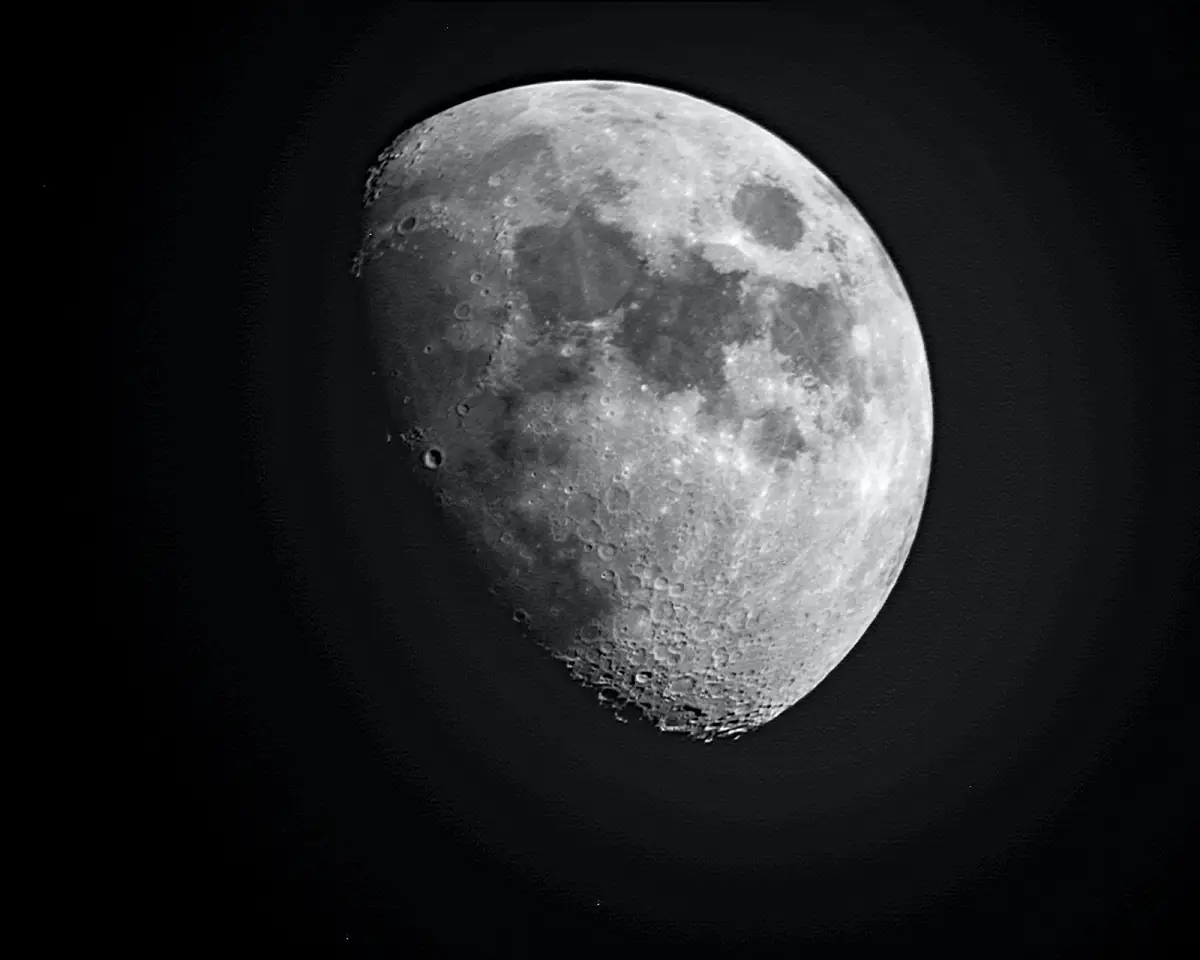 FIND OUT MORE ABOUT YOUR MOON PHASE
There are more secrets behind your moon phase. Enter your email below to find out more.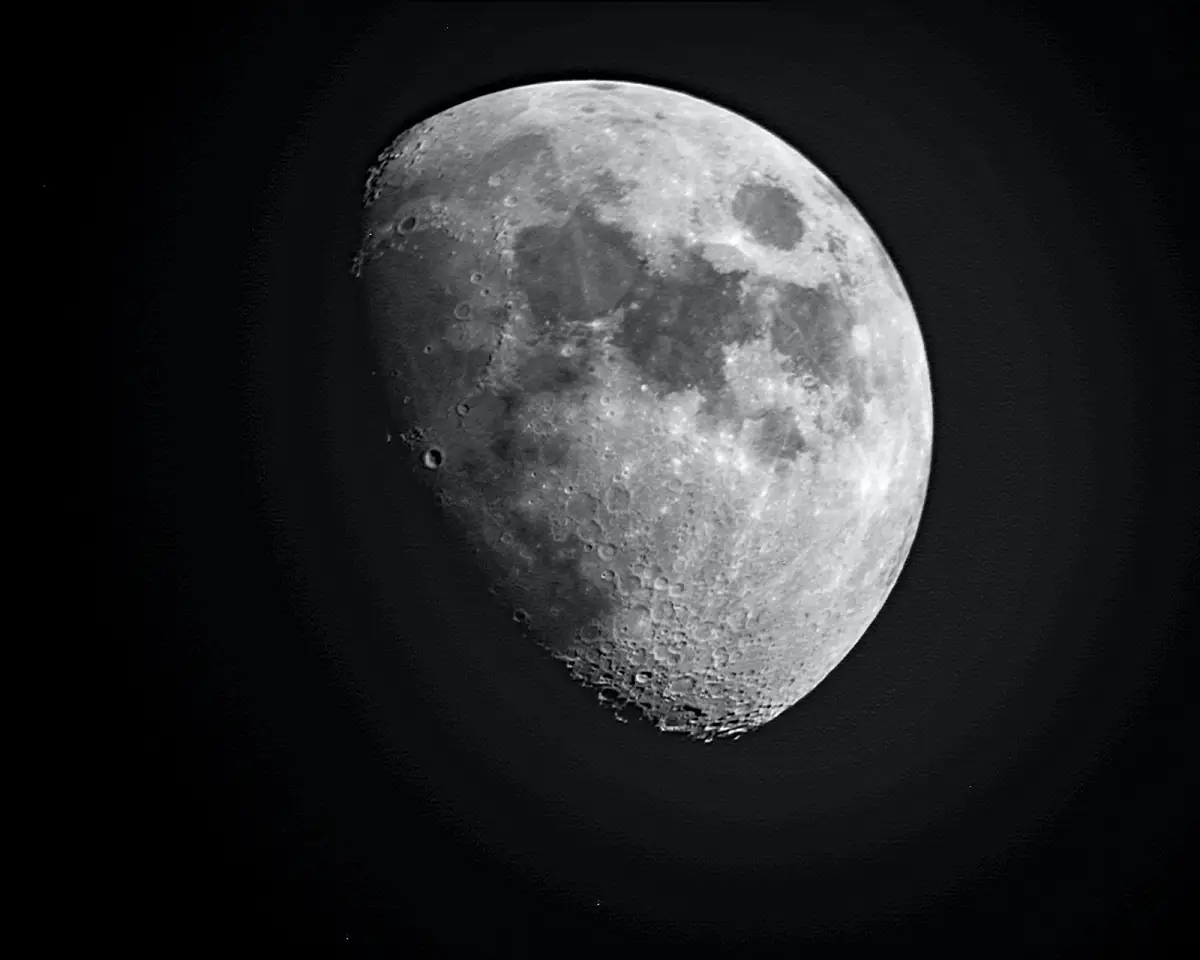 BORN ON A WAXING GIBBOUS MOON: LOVE
In the eternal search for perfection, people born on a Waxing Gibbous Moon are hard to please at first sight. In the first part of life, they are either not interested in romantic relationships or are too perfectionistic and fail to find their soulmate or maintain a long-term relationship. They can't stand emotional immaturity and are very quick to sense manipulation, lying and infidelity.
Waxing Gibbous Moon natives are capable of enormous sacrifices for the person they love. Therefore, they are cautious in love and analyse their potential partners very well.
Most of the time, people born on a Waxing Gibbous Moon find their ideal and perfect mate after 30. Because they understand deeply what healthy compromises mean around that age and know their role in the couple.
BORN ON A WAXING GIBBOUS MOON: CAREER
Those born on a Waxing Gibbous Moon have a solid work ethic and often achieve their professional goals. They often find themselves in leadership positions and have many responsibilities, or they are quiet, seemingly selfish people who know their tasks very well and want excellence at all costs.
Have you noticed those people who come into business meetings with always rainy faces, no smile, who keep silent, observe and analyse everything, and when someone asks for their opinion, they shock everyone with their vision? Well, they are guided by Waxing Gibbous Moon.
They don't like to waste time but selflessly offer their help to their colleagues. They see and know that professional goals and a fulfilling career are based on teamwork and can overlook colleagues' ironies, envy, and egos. However, when boundaries are crossed, and they see themselves used and unappreciated, their attitude is radical and cutting. No one wants a Waxing Gibbous Moon born person as an enemy.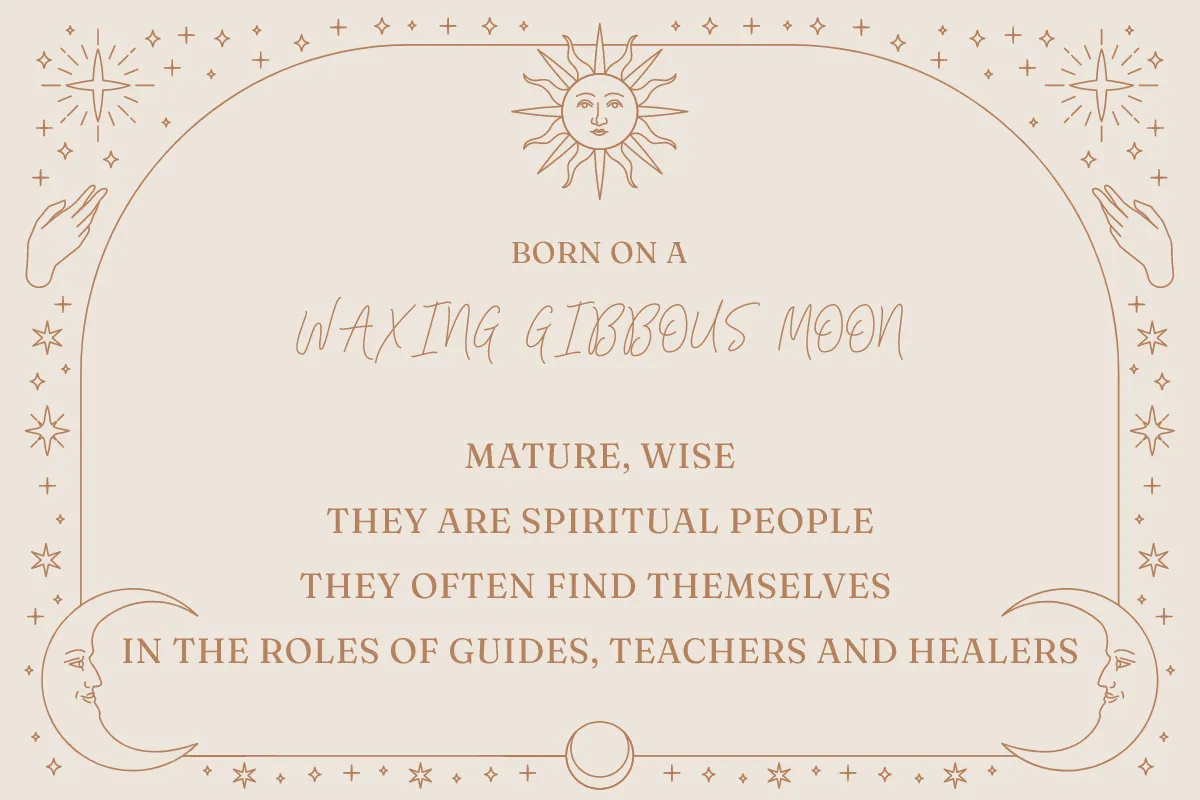 BORN ON A WAXING GIBBOUS MOON: CHALLENGES AND LIFE LESSONS
People born on a Waxing Gibbous Moon have already committed in previous lives to detach themselves from the negative characteristics of the Moon sign. The work is already almost done, and it only remains to perfect it by putting the finishing touches.
Most of the time, those born on a Waxing Gibbous Moon are mature souls who have reached certain degrees of wisdom. They must continue to perfect themselves, and most of the time, they are spiritual people. Their path is not a selfish one, so they often find themselves in the roles of guides, teachers and healers, and try in one way or another to help others as much as possible.
Often, because of the maturity of their soul, natives are seen by others as cold, heartless people. This is not true; they have a very refined sense of love, but they just forgot to be children, to enjoy and laugh even at those ridiculous jokes or trifles of life. Also among their challenges is loneliness. At some point in life, they will feel very lonely and misunderstood by others. It's a real challenge, but their souls will gain new degrees of maturity and wisdom if they get through it.
They may know and take on their mission in life around the age of 30. But true fulfilment may come later, after the age of 50, and that's when they will reach the highest sense of satisfaction and fulfilment in life.
Most of the time, life is very generous with them, and the Universe does not deny them anything because, over time, they have gathered merits for the good deeds and sacrifices they have done for others.
Capture That Very Moment
Craft your very own beautiful custom Moon Phase Print to encapsulate the magical moments in your life that you and your loved ones can treasure forever.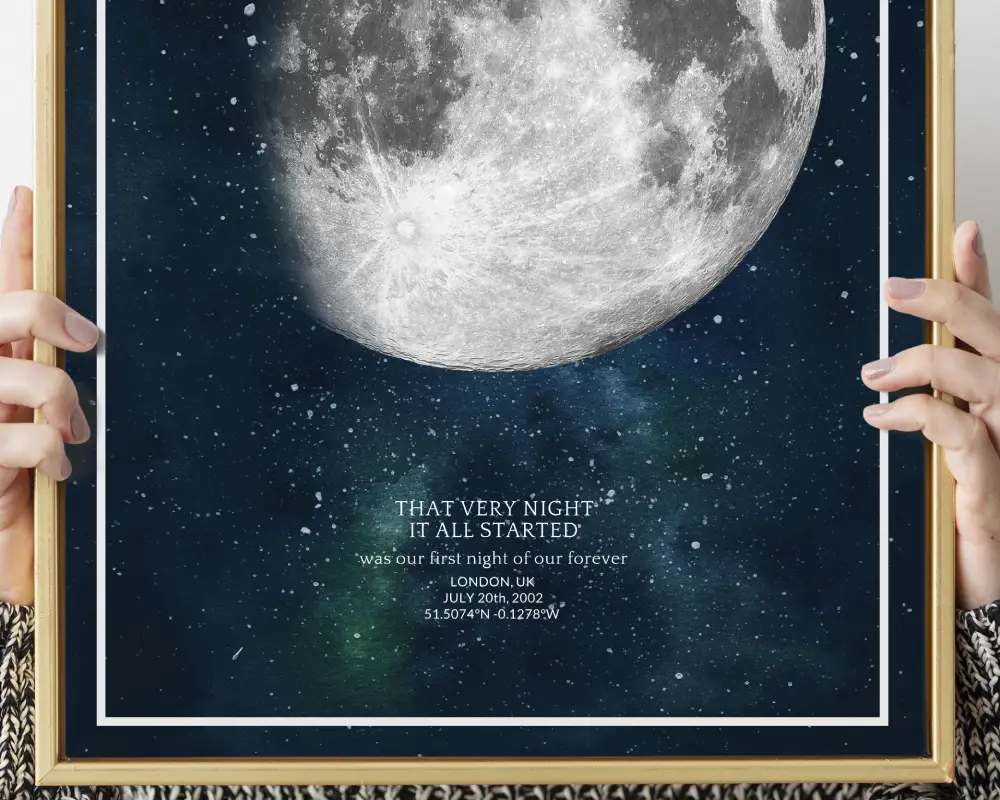 ---